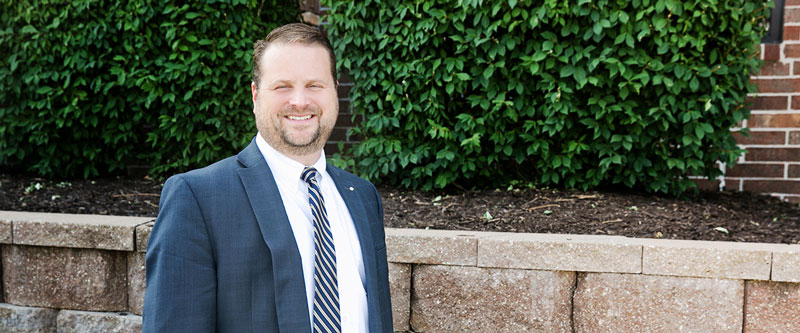 Jonathan Zerr
816-461-3800(816) 461-3800
jsz@kapkewillerth.com
Well-respected in both estate planning and real estate law.
Unlike many Kansas City attorneys, Jonathan Zerr is highly active and well respected in both estate planning and real estate law. This rare expertise gives him the ability to provide comprehensive legal services to you and your family when it comes to planning and administering your estate. And for real estate professionals and organizations in and around Kansas City, his understanding of the real estate litigation process can prove invaluable.
A unique Kansas City estate planning attorney.
When you work with Jonathan, you quickly realize his reputation is well earned. He focuses a significant portion of his practice on estate planning and estate administration including drafting financial durable powers of attorney, medical durable powers of attorney, advanced directives, trusts, last wills and testaments, and special needs trusts.
Jonathan is also one of only four attorneys in Jackson County, Missouri who receives paid court appointments to represent respondents in guardianship and conservatorship proceedings.
Expert legal counsel to HOAs and municipalities.
Jonathan is also a highly respected real estate attorney in Kansas City. His experience covers many facets of the real estate industry from representing developers, owners, HOAs, property managers, and even municipalities. Whether you need transactional services related to agreements or declarations, or dispute resolution services such as enforcement of restrictive covenants or collection of delinquent assessments, call on Jonathan to help resolve your real estate law needs.
Jonathan can also serve local municipalities with advice and services in real estate. For example, he provides contract negotiation and drafting services to Raymore, Missouri, and also guides the City Council and the Planning and Zoning Commission in meetings and work sessions.